G O O D   N E W S !
---
G O O D   N E W S !
Great time at DEGRO Conference in Mannheim!


dose.point, 

ManagedPhysics + P2PMPI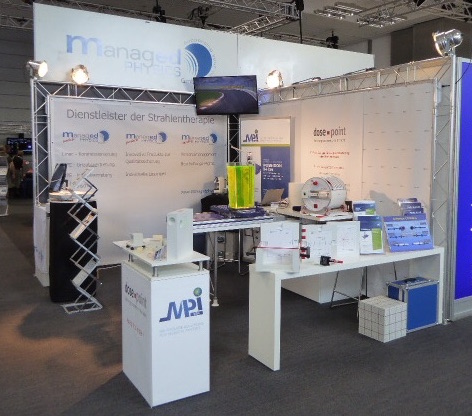 ---


G O O D   N E W S !


New modules for the
RT-smartIMRT
presented on ESTRO 2016 in TORINO:  

      movingSkin:          smart respiratory motion phantom with moving chest, with simple
                                    mechanics and driven by a compact motor.

      movingTARGET:    smart mechanics linked to movingSKIN, moves virtual tumor with detector
                                    cavity for precise checks on dynamic tracking.

                                                     Read more . . .

---
G O O D   N E W S !


dose.point Asia Pacific proudly announces:
8 IQM orders in 2015, plus 1 + 3 projects for 2016 !

1st IQM installed at Yamanashi University Hospital on Elekta Linac !

                                                       
Read more . . .
---

G O O D   N E W S !

dose.point product family 'RT-smartTOOLs' complete, with a new set of QA devices in the smartCUBE format of     7x7x7 cm.   
NEW:  smartCUBE with 'virtual Tumors' for end-to-end verification, also with target/risk organ

                                                      Read more . . .
---

G O O D   N E W S !


Latest releases of TPS are highly accurate and reliable, so pre-treatment plan verification can be done simple and efficient now !

Plan verification with planar composite dose, with RT-smartIMRT and any 2D-Array. Precise, efficient and fast !
The array rotating with the gantry for undisturbed measurements, for all treatment methods up to latest ARC and adaptive RT.


                                                      Read more . . . soon